Database Systems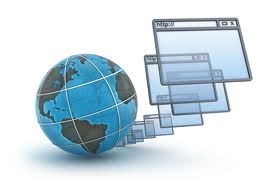 With Microsoft SQL Server Most Valued Professionals (MVPs) on our team we can offer expert database solutions including development, consulting and remote database administration to ensure optimal performance of your existing infrastructure

Our experience with SQL Server is second to none. From data warehouses that span many terabytes of data to complex customised Extract, Transform, Load (ETL) work-flows processing hundreds of thousands of records daily we have you covered. We can help consolidate and manage your data by migrating and integrating many forms of data such as Oracle, Sybase, CSV, XML, ASN.1, Excel, Access, MySQL, PostgreSQL, DB2, SAP, Siebel, Teradata.
Database Performance Tuning.
Our database experts can work with you to diagnose, resolve and prevent database performance issues by optimising your database queries and maintaining optimal configuration.
Remote DBA Services
Outsource your database administration to us and know that your irreplaceable data is in safe hands. Our remote DBAs are available 24/7 to monitor and maintain your systems ensuring smooth operations and maximum return on investment.